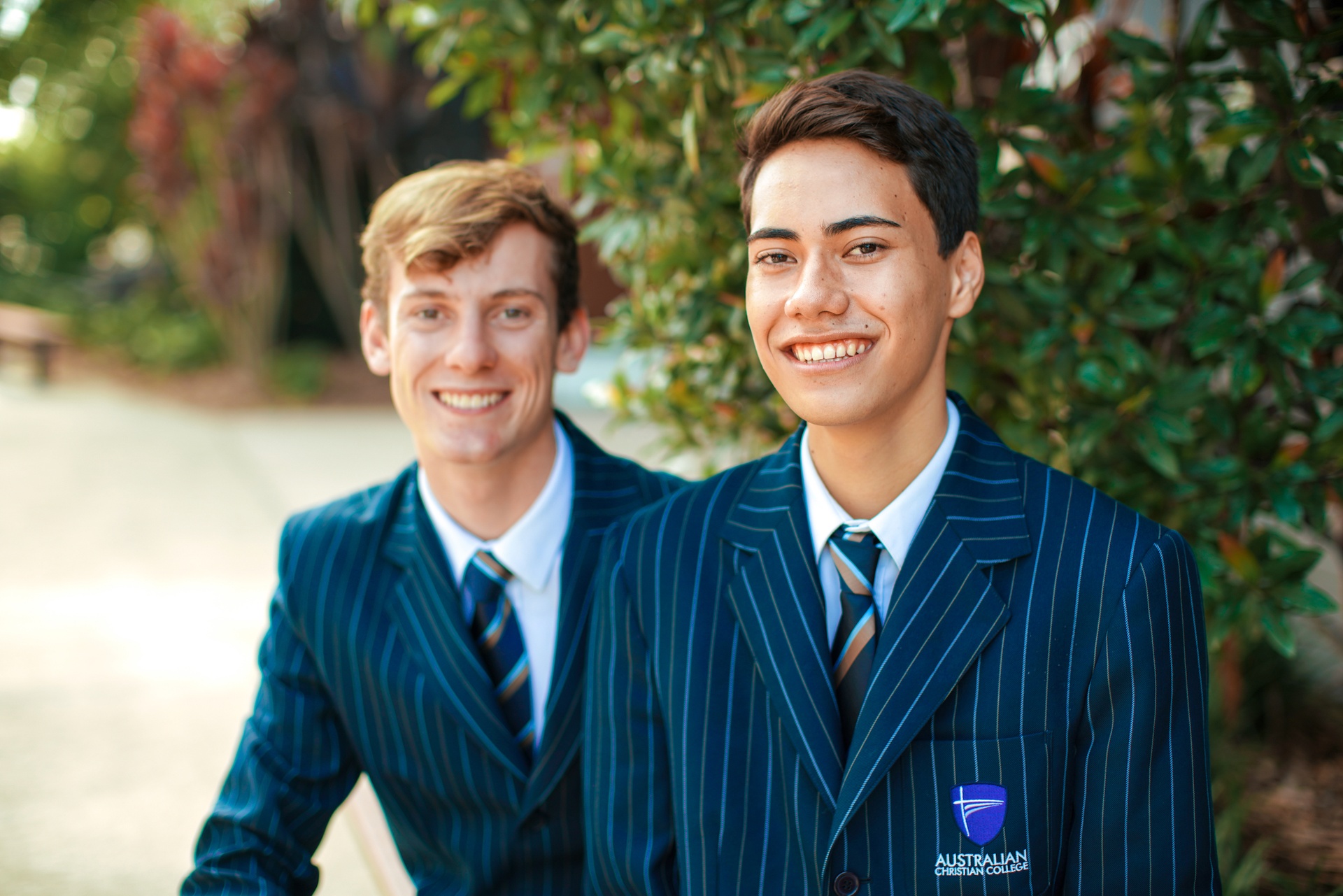 Secondary School
ACC Moreton's Secondary School is a place where students are exposed to a variety of programs and pathways that cater to different aspirations, allowing every student to follow a path that matches their gifts and interests.
The school offers a broad academic curriculum with subjects in the arts and sciences, as well as technical and trade-based subjects.
Subjects offered:
English Literature
English
Essential English
Specialist Maths
Maths Methods
General Maths
Essential Maths
Physics
Chemistry
Biology
Psychology
Legal Studies
Modern History
Ancient History
Business
Health and Physical Education
Visual Art
Music
Drama
Design
Digital Solutions
Film, TV and New Media
Media Arts in Practice
Industrial Technology Skills
Industrial Graphics Skills
Hospitality Practices
Early Childhood Studies
Cert III in Aviation
Cert III in Fitness
Cert III in Visual Art
Online subjects:
Tourism
Social & Community Studies
Science in Practice
Technical and trade-based opportunities:
Students are studying external-provider certificates in Plumbing, Baking, Aviation, Fitness, Crime & Justice, Business, Construction, Christian Ministry & Theology and Baking.
Students are studying university courses in Engineering, Journalism, Nursing and Animal Ecology.
An in-school Careers Day is run each year where students can meet exhibitors, training colleges and hear from presenters about various career pathways.
There are also many cocurricular activities on offer, so that students can explore their passions and develop new skills. In lower secondary, students participate in horse riding lessons, sound and lighting design workshops and camps are held for Year 7 (Canberra) and Year 12 (Emu Gully) students.
The staff at ACC Moreton's Secondary School are dedicated to supporting every student in achieving their potential. They provide a nurturing environment where students feel safe to take risks and try new things.
If you're looking for a Secondary School that will challenge and inspire you, then ACC Moreton is the right place for you.
NEXT STEP
X
Discover how we would nurture your child's potential, personality and passion.