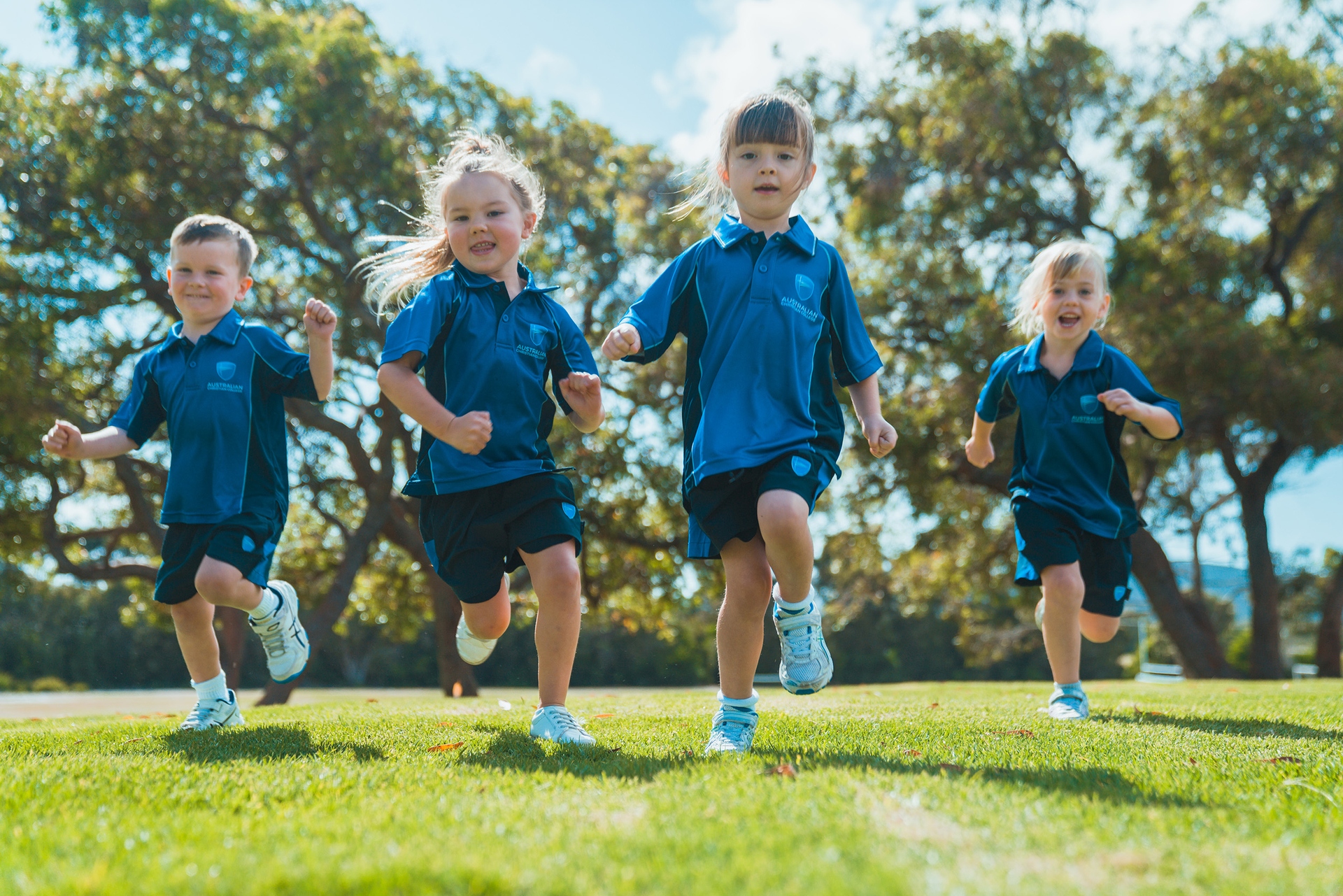 Kindergarten
Give your child the best start on his or her education journey by enrolling your 4 year old in Kindergarten at Australian Christian College.
The children attend classes alongside the mainstream primary classes Monday to Friday, from 8.00am to 3.15pm, during the school term.
Our Kindergarten program works within the National Quality Standards and Early Years Learning Framework providing a rich environment for young children to extend their natural curiosity and feel a sense of belonging.
Staff provide a safe and caring environment for the children and their families, where the day includes laughter, music, stories, games and learning.
While focusing on school readiness, the Kindergarten program includes literacy and numeracy sessions, art and music sessions and engage in whole school activities, such as assemblies and sporting activities.
Your child will learn by doing as we provide opportunities for play-based and exploratory learning, including imaginative and creative activities. When combined with our caring Christian environment, your child is given every opportunity to thrive.
Through engaging in the Kindergarten program, your child is encouraged to build confidence, learn how to develop healthy friendships and begin a journey of lifelong learning.
School-readiness
The Kindergarten program provides an excellent transition for children into school life, commencing with preparation for PrePrimary, where your child is given a positive start to formal schooling.
The benefits of Kindergarten include:
Children enjoy a gentle transition into the formal education process.
It increases your child's ability to achieve success in PrePrimary.
The development of positive relationships with your child's peers and teachers.
Gaining knowledge of the layout and the routines of the school, so that commencing PrePrimary becomes an exciting and happy transition for children.
Modelling and establishing positive values for young children in this vital stage of their education.
While the Kindergarten program is predominantly play-based, children also participate in:
Further development in phonological awareness and literacy - letters and sounds.
Further development in maths – numbers, patterns, sorting, days of the week, months of the year, etc.
Gross motor skills development, e.g. ball skills, skipping, balancing and climbing.
Fine motor skills development, e.g. writing, drawing, cutting, arts and craft.
Performances include singing, dance, actions, costumes and instruments.
Please make an inquiry today to arrange a visit to our new Kindergarten facility.
NEXT STEP
X
Discover how we would nurture your child's potential, personality and passion.