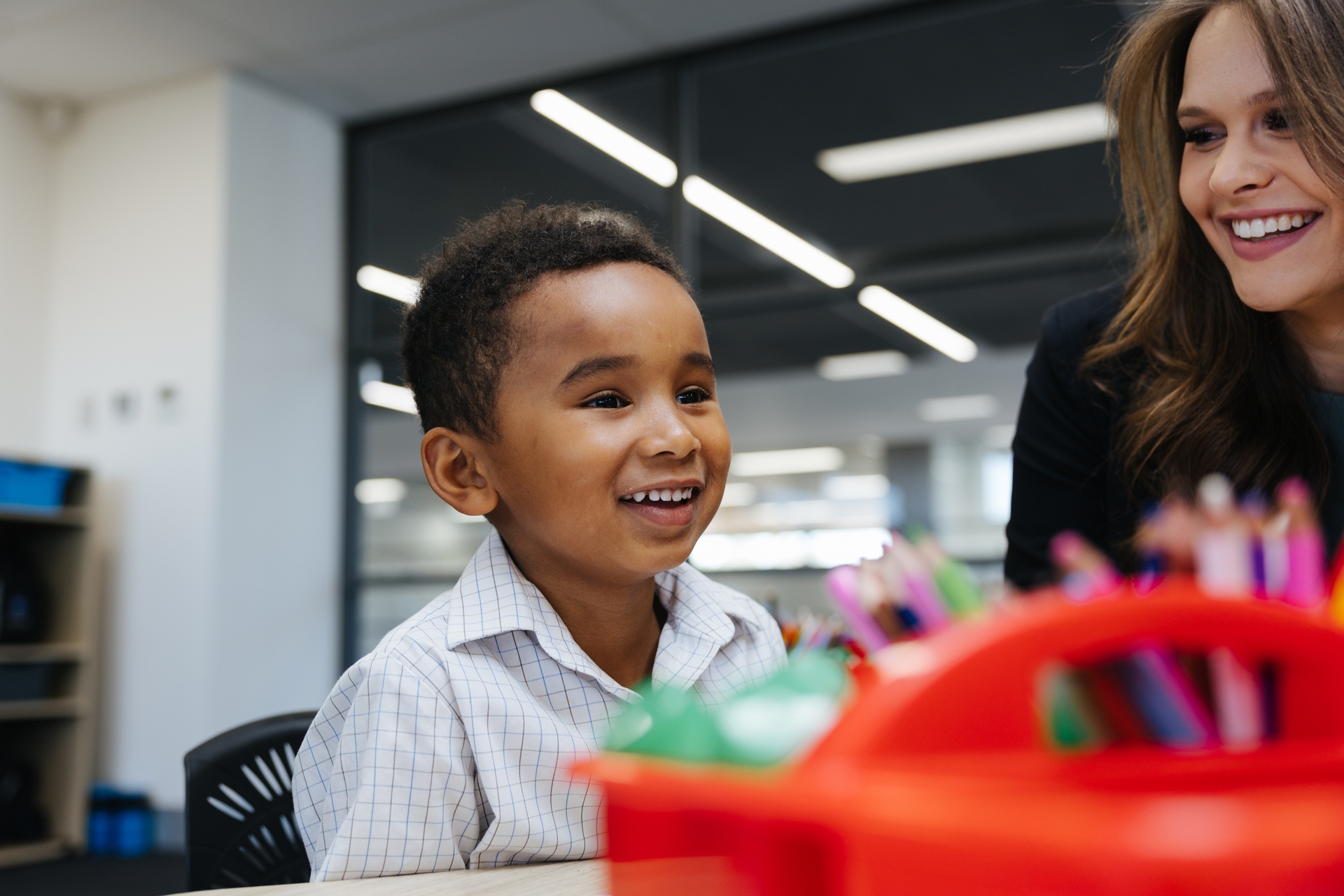 Academic Improvement Unlocks Possibilities
Opening your child's school report and seeing their academic growth can be a rewarding experience. It's a great feeling to see how much they have improved and knowing that their future is filled with possibilities.
Whether your children need to be stretched, are struggling, or are somewhere in between, our teachers specialise in lifting student results.
Students are encouraged to focus on bettering their last result. The teacher is alongside the student, cheering them on to success. Our students are stretched but not overwhelmed.
Students join ACC Casey with diverse academic abilities. Some are already achieving good grades. But many are struggling.
It's not where your child starts their learning journey that counts - it's where they finish. Our students aren't defined by where they begin because students develop at different rates.
If your children scored 14/30 for his or her last Maths test, then we will support them to better that result next time. This focus on always striving to achieve your personal best not only delivers improved academic results, but also helps to build self-esteem.
Our approach is unique and grounded in proven learning methods. It's more about progress, less about grades.
If your son or daughter is currently achieving D grades, we don't define them as a 'D-student'. His or her current grade is only relevant as a starting point upon which to build. Because a student previously achieving Ds can quickly move onto Cs and before too long Bs.
At the beginning of the school year, we test the students to assess their starting point. This allows us to set learning goals with each student, so we can track progress during the year.
Grades act as a useful baseline from which to begin the learning journey, and as helpful checkpoints along the way. Grades aren't used to pigeon hole or compare students. Students are encouraged to focus on bettering their last result.
During the year, the teacher coaches the student to improve in the key learning areas. This coaching includes a range of methods, such as peer tutoring, group work, instructional videos, assessment tasks, etc. The teacher is alongside the student, cheering them on to success.
We closely monitor student progress throughout the year with a mid year checkpoint. This prevents students from "flying under the radar" and not progressing. A year's worth of school should deliver a year's worth of learning for every student.
Finally, the school year wraps up with assessing how far students have progressed since the year's beginning. Instead of students comparing their results with other students, we encourage students to consider their own progress.
If we were a sporting team we'd celebrate "most improved" with particular excitement.
Campus Tour
Ready for ACC to help your child reach their full potential? Request a campus tour today!
Please scroll inside this window to see the rest of the form.