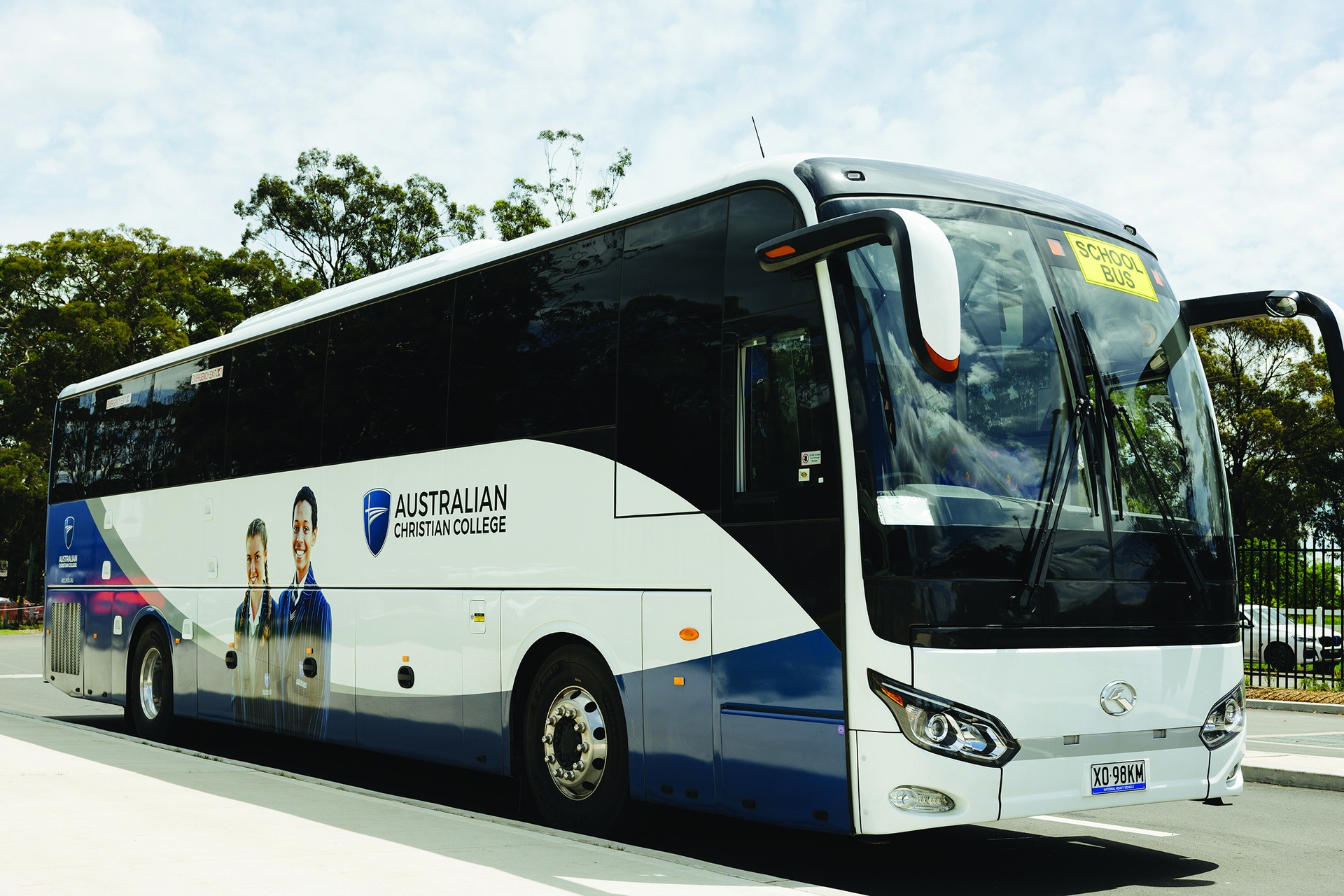 Bus Routes
Discover ACC Burnie's Private Bus Routes
At Australian Christian College, we seek to make education accessible and convenient for families in our community. Our range of private bus routes around the Burnie area ensures that most students have a reliable and efficient way to get to school and home. Our easy-to-use search feature below allows you to quickly find the route and time that best suits your family's needs.
2023 ACC Burnie Bus Routes
1

Madden Street, Burnie

2

Colegrave Road, Upper Burnie

3

Greenacre Street, Upper Burnie

4

Blackwood Parade, Burnie

5

Payne Street, Hillcrest

6

Lane Street, Hillcrest

7

Sutton Street, Burnie

8

Hellyer Avenue, Park Grove

9

Futuna Avenue, Burnie

10

Back Cam Road, Somerset

11

Haywoods Ln, Somerset TAS

12

Murchison Highway, Somerset

13

ACC Burnie
The blue line does not accurately reflect the bus' actual route.
NEXT STEP
X
Discover how we would nurture your child's potential, personality and passion.