Year 7 at ACC
Year 7 at ACC will help your child thrive.
Hear from some of our Year 7 students
Well-known and safe
We are strongly committed to providing a safe and supportive learning environment. From the first day of highschool, each Year 7 student is closely supported and kept accountable by a member of our welfare team. Students meet in small groups three times a week, to ensure each of them is known and valued, organised and meeting the academic requirements of the College. We help our students develop positive, respectful relationships and foster a culture where each child can feel valued and welcome. Our research-backed wellbeing programs teach and model highly practical strategies that help students navigate and thrive during their teenage years.
Learning is our focus
When students are well-known, safe and supported, quality learning takes place. At ACC Singleton, we have a clear plan for your child's learning success. Our plan is backed by research that outlines how students learn and what sort of teaching gets results. During a tour of our Senior School classrooms you will see consistency of teaching strategies, well managed lessons and highly engaged students.
Our communication with parents is both timely and transparent. We let parents know about student learning success and if there are any blocks to learning. This means you are well-informed about your child's progress and performance.
Subject Offers and Extra-Curricular opportunities
We love that our highschool is smaller than most. It allows us to know each child and make sure they are learning. Our subject offers are surprisingly broad.
Yr 7-10
English, Mathematics, Science, History, Geography, PDHPE, STEM, Wellbeing, Music, Visual Arts, Mandatory Technology (includes Food Technology), Timber, Metals, Electronics, Robotics, Mosaics, Extension Mathematics
Yr 11-12
We have the flexibility to survey Year 10 students and shape our HSC subject offer to suit students' interests and aspirations. Below is an example of our current offerings.
English Standard
English Advanced
Mathematics Standard
Mathematics Advanced
Mathematics Extension
Chemistry
Biology
Modern History
Legal Studies
Business Studies
Studies of Religion
PDHPE
Community and Family Studies
Visual Arts
Design and Technology
Information Software Technology
Trade Training Centre
VET Electrotechnology
VET Hospitality
VET Primary Industries
Facilities
Our School is always growing and improving - here are some facilities you may be interested in.
Brand new Futsal and multi-sport surface
Trade Training Centre specialising in Electronics, Robotics and Electrotechnology
Brand new hospitality room (coming in 2021)
Renovated classrooms
A number of grassed sporting fields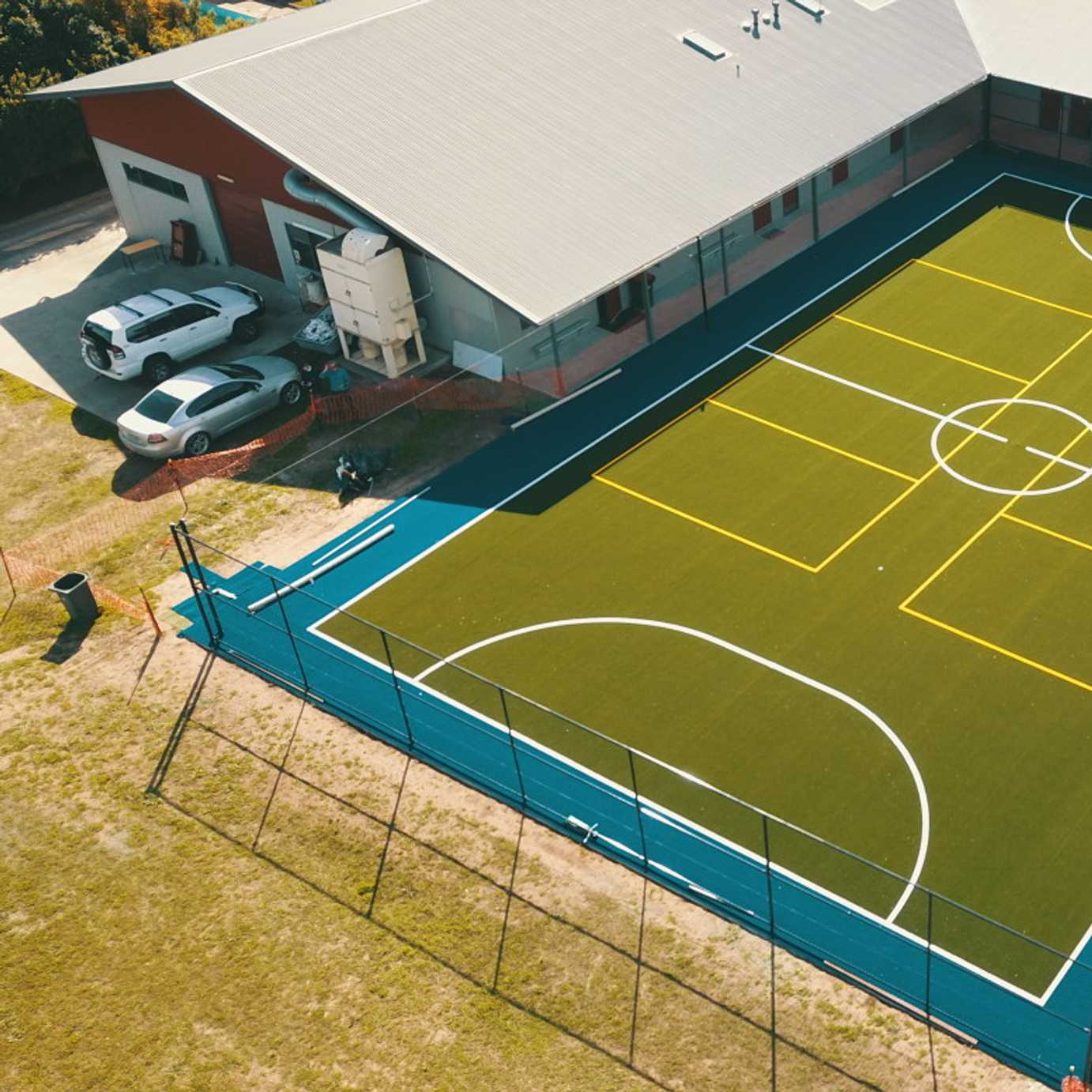 Extra-curricular opportunities
Representative sports pathway to NSW and National level
A range of sporting gala days locally and throughout Newcastle and the Hunter
A range of cultural opportunities with other schools, such as eisteddfods, debating, chess
Great teachers always getting better
Our school leadership is dedicated to employing teachers who enjoy being with children and who delight in helping students thrive in all aspects of their lives. We expect our teachers to deliver high-quality lessons that engage students and drive learning. Our teachers receive specific and direct feedback that promotes immediate and ongoing teacher improvement.
We are passionate about high-impact teaching that gets results.
Authentic, supportive relationships
Healthy, positive and authentic relationships are at the heart of the way we work. As such, we have high expectations of our students. We expect them to relate positively with others. We help each student develop strong, respectful relationships with their teachers and peers by modelling healthy communication, setting clear boundaries, and teaching positive attitude and behaviours.
Book a campus tour
This is an invitation to visit the school and see highschool classes in action. You will see content and engaged students who are working hard and experiencing success. A tour with our Principal and Head of Senior School is an excellent opportunity to ask any questions.
Want to do some more research?
To learn more about ACC Singleton before booking a tour, please visit our website to find out more about fees, uniform requirements and more.
Please click here to go to the main page of our website.