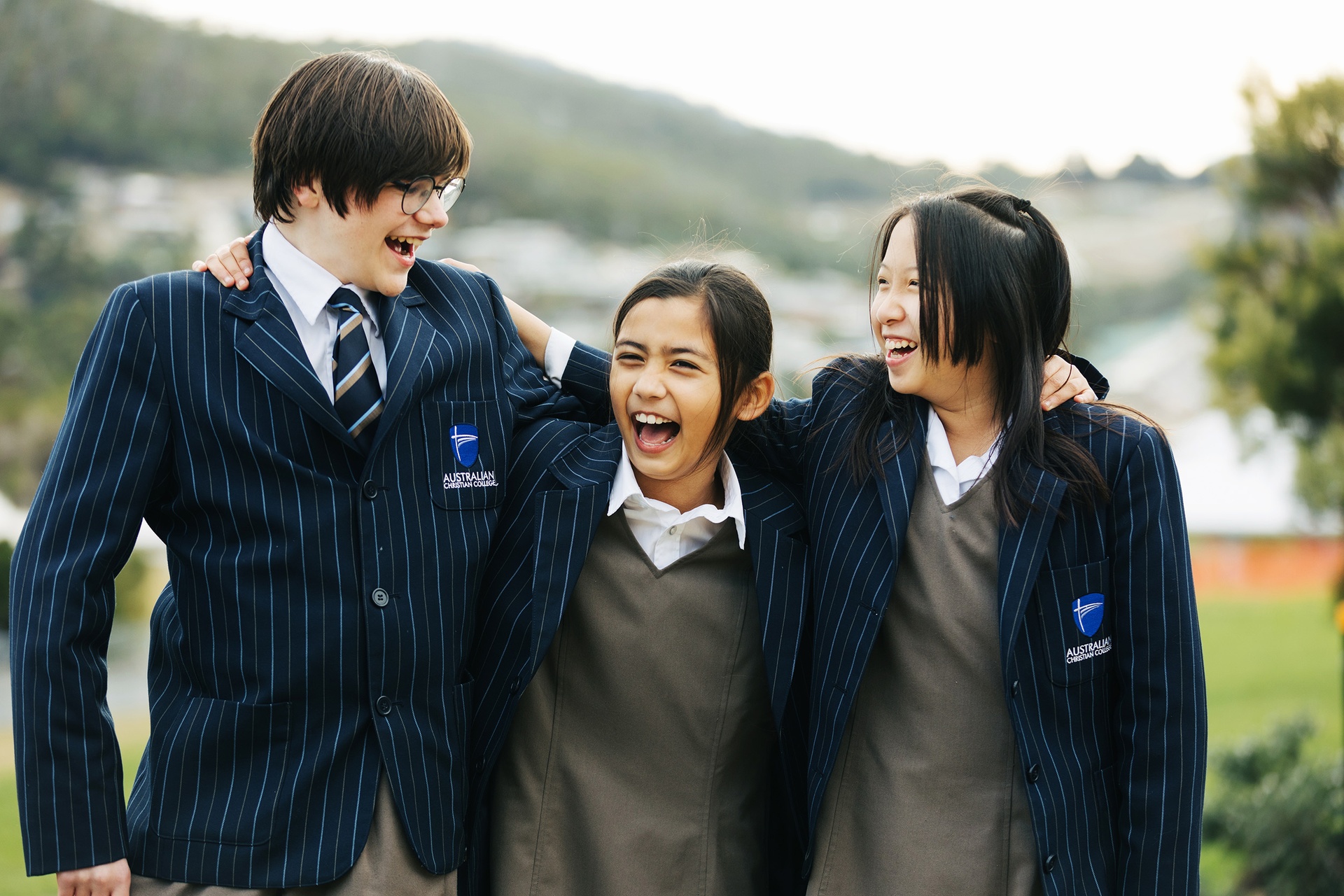 Secondary School
ACC Hume's Secondary School is a place where students are exposed to a variety of programs and pathways that cater to different aspirations, allowing every student to follow a path that matches their gifts and interests.
As the ACC Hume Secondary School continues to grow, so do the learning opportunities. It is our vision that our first cohort of Year 12s will graduate in 2026.
The school offers a broad academic curriculum with subjects in the arts and sciences, as well as technical and STEM.
Subjects offered:
English
Literature
Music
Drama
Food Technology
Outdoor Education
Indonesian
Mathematics
Science
Work Education
Social Enterprise
CoCurricular Opportunities
There are also many cocurricular activities on offer, so that students can explore their passions and develop new skills. In lower secondary, students participate in swimming lessons, regular sporting excursions and outdoor experiences. There is an annual camp for our Secondary students.
In Year Nine, students will complete Work Education and Social Enterprise. The students will learn serviceable skills such as baristing and food handling, how to construct a resume, financial literacy and entrepreneurship.
The staff at ACC Hume's Secondary School are dedicated to supporting every student in achieving their potential. They provide a nurturing environment where students feel safe to take risks and try new things.
If you're looking for a Secondary School that will challenge and inspire you, then ACC Hume is the right place for you.
NEXT STEP
X
Discover how we would nurture your child's potential, personality and passion.